Chris' Fish, Chicken, & Ribs

Freshly Cooked Fish, made to order.

Order Now

Order your takeaway now!!

Choose from an extensive menu including Fish, Chicken & Pork Ribs.

Order Now!
Scroll to delicious
Fish

& Chips

All of our Fish is freshly fried to order. We use Vegetable Oil and have separate pans to avoid cross-contamination.
Burgers
All of our Burgers use 100% British Beef making the final product delicious and fresh.
Takeaway

Awards

We recently won 'Best Fish & Chips in Brentwood' in a poll run by The Brentwood Gazette. We scooped an amazing 50% of the total votes.
Our

Fish & Chips

The secret to great fish and chips… there is no secret, simply use clean oil, the best fish and potatoes on the market and prepare them consistently well. We prepare our own chips, ribs, chicken and fish daily. It also helps that we cook nearly all of our food to order.
Our

delicious Baby Back Ribs

Try our delicious Jack Daniel's BBQ Baby Back Ribs, prepared freshly on premises daily. We buy the highest quality pork baby back ribs, cook them until they are fall-off-the-bone tender and finish them on a chargrill with our Jack Daniel's BBQ sauce.
Allergen

Information

No need to fear, we cook our food in 100% vegetable oil, furthermore, we have separate pans for cooking fish and chips, so no cross-contamination of oil occurs.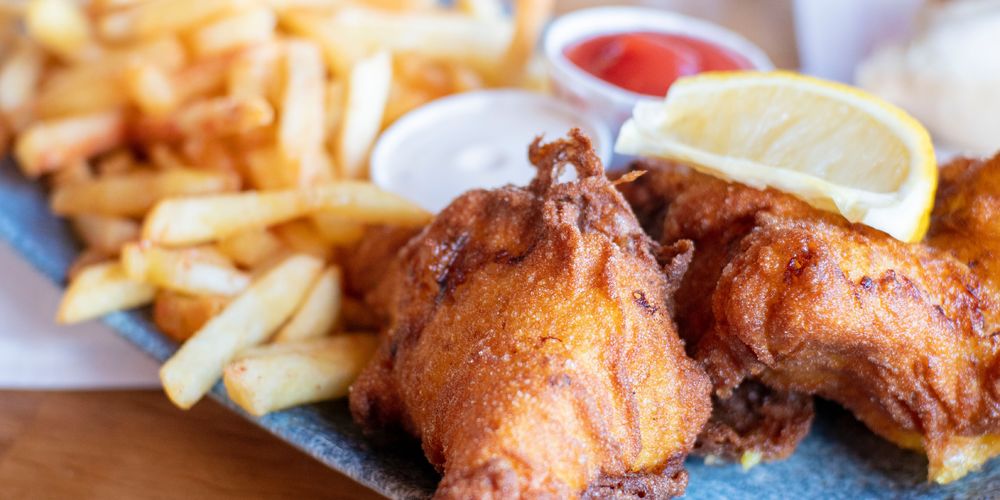 Catering

for Events

We Cater for a Range of Events!
- Family Events
- Birthday Parties
- Office Events
- And any other Events

Have questions or want to place an order?
Telephone the shop on 01277 224 923 or email us at chris-fish-chick-ribs@outlook.com.